Who needed an entire live special for the 2020 schedule review? No one, that's who. The schedule is out and it should have just dropped to media outlets, but Camping World had to milk their advertising dollars somehow.
On July 23rd we'll get East Coast and West Coast matchups that will predictably leave out the Angels. In the East it will be Yankees/Nationals and here in the West we'll get Giants/Dodgers. The Angels will open in Oakland for the 4th straight year (seriously schedulers??) on July 24th.
The Angels first 1/3rd of the season will be against the AL West before the clash with the Dodgers and Giants later in August. Unfortunately, the Angels have to face the Dodgers in two series this year, including the season ending series at Chavez Ravine.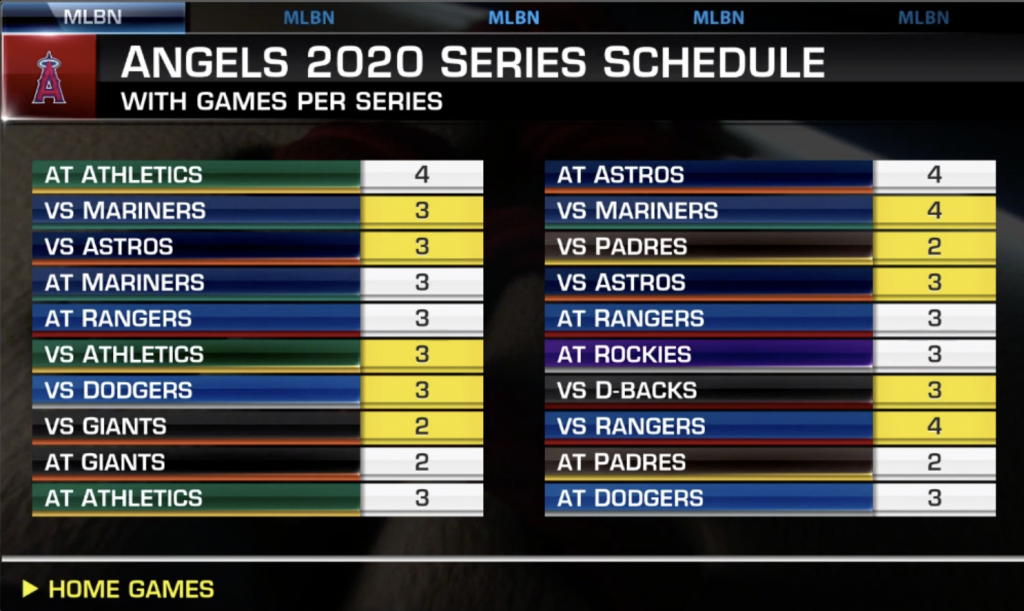 Full schedule with exhibition games: