In the scheme of things it might not be the biggest deal and is certainly not the most pressing issue facing the Angels in 2020, but a perusal of the online roster shows our new primary Catcher Jason Castro slated to wear jersey number fifteen.
Uh… sorry… jersey number 15 belonged to Tim Salmon. No Angels player has worn jersey number fifteen since Sunday, October 1, 2006 – Salmon's last game.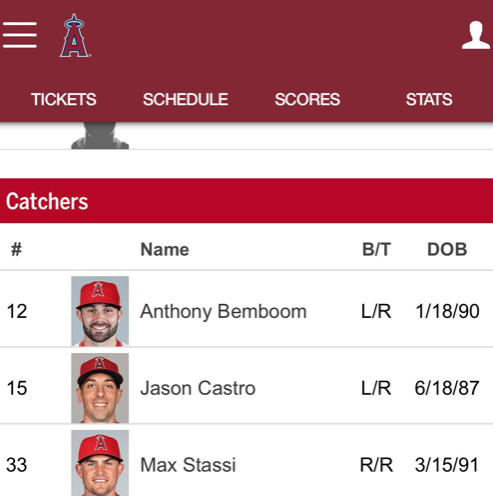 When a previous Angels blog I wrote for inquired as to why the number fifteen jersey was not retired by the team, no less a source than Tim Mead himself explained that MLB had an unwritten directive to clubs to not retire any number not belonging to a player elected to the Hall of Fame. While a few other teams have apparently ignored these orders, the Angels have honored Salmon's legacy with the club by not issuing a jersey with his number since he ended his playing days.
The Angels unofficially retired Chuck Finley's jersey number 31 after he retired for eighteen seasons (save for short stints by GlenAllen Hill in 2001 and pitcher Billy Buckner in 2013) before being given to reliever Ty Buttrey. Salmon's jersey will have been off the field for a mere thirteen seasons.
Sure, in this era of Mike Trout the numbers Tim Salmon put up are decidedly second best, but still, for many years, this is was the man that defined the best of what being an Angels player meant. It is a crime that his (and Finley's) number is not retired and what it means to be an Angels fan is lessened just a microscopic smidgen by seeing any player wear 15 on the field. Why not do it this season, early, before Trout passes the Kingfish in all time home runs by an Angel?
Of course if Castro puts up Timmy-type numbers in 2020 all is forgiven, good call by whoever in the clubhouse sewed this one up. But until then, perhaps the Halo in the sky can inspire a reconsideration of this jersey assignment.