September Baseball is about fighting for the playoffs or playing spoiler. With the rosters now limited to 28 instead of 40, it is all you can do. For yet another year in a row, the Angels are playing spoiler as that is all they can do. No Ohtani, or Trout, not even Rengifo or Silseth. A bullpen game on a Wednesday afternoon in Seattle.
But hey, it means looking at the future right? Neto is back, so is O'Hoppe, and Nolan Schanuel is allowed to play most of the remaining games to be a rookie still. So, as we look towards 2024 and trying not to moan, we can at least root to make Mariners fans nervous a bit more. Or tanking for the lottery. Yay…
Highlighted Recap
Brett Phillips scored the first run of the game with a home run in the 3rd.
That annoying Julio Rodriguez tied the game up in the bottom half of the 3rd with a double.
Drury got the lead back with a double of his own in the 4th.
And would you look at that, Nolan got on base yet again. His 20th in a row to start a career!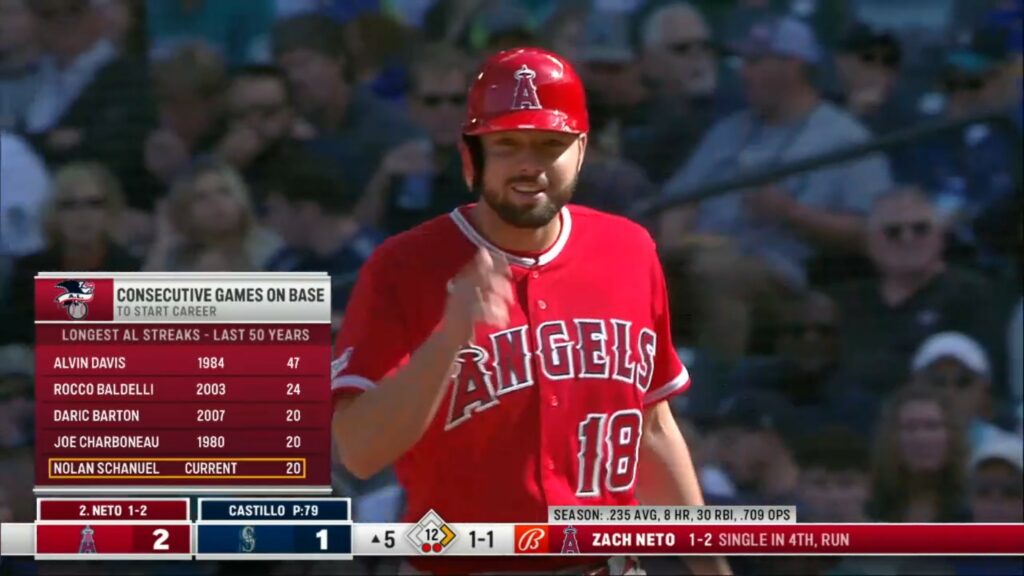 Mariners tie the game though at a play at the plate.
And then the Mariners took the lead off a bad play by Drury.
Angels couldn't muster up any more runs and lose the game and the series.
Upcoming
Angels have a day off tomorrow. Will Ohtani be ready by this weekend? Who knows at this point.