Good morning Angels fans, how are you today? Have some links!
Angels News
The Draft Lottery happened Tuesday evening. Yes, Baseball has a draft lottery now, and the Angels are in it this time. All non playoff teams have a shot. So, how did the Angels do? They got 11th. Bruh.
Not that Arte will be around by the 2023 Draft, hopefully, as the Angels will be sold by opening day. Maybe.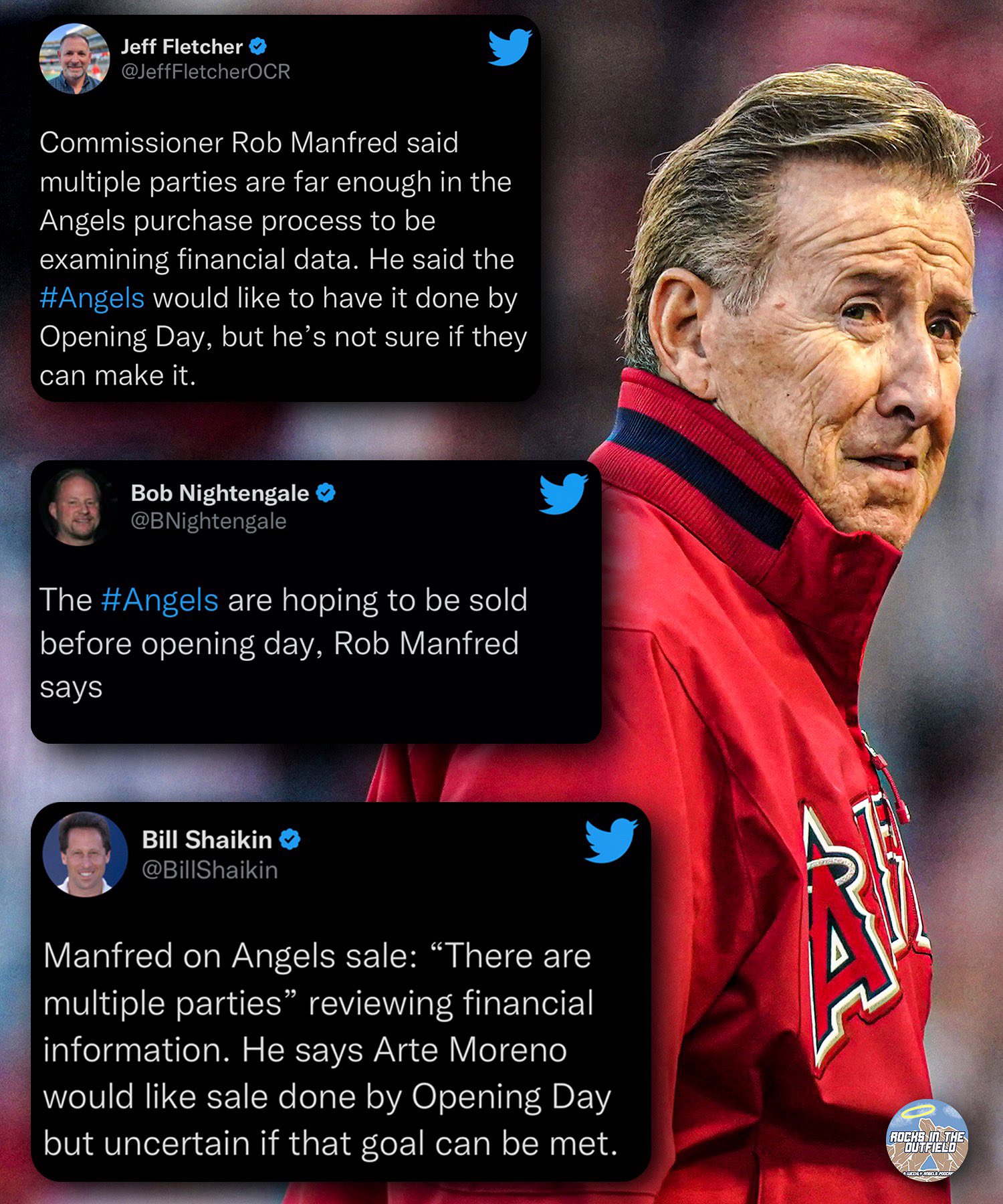 Ohtani is still here and will pitch every 6th day. Not like in 2022 which was sometimes every 7th day.
Phil Nevin admits that Adell was rushed. What gave that away, his K rate or his bad defensive plays?
Around Baseball
Arson Judge to the Giants! Wait, what? Yeah it was not only a misspell, but not actually true, which meant hours of Arson Judge memes.
Will he be worth it though? Evidence points to Yankee home game balls being juiced. Conspiracy theorists are onto something!
Cody Bellinger is going to the Cubs. Just one year, 17.5M. Also Jameson Taillon for 4/68.
Josh Bell going to Cleveland, 2/33M. Guess they are buyers after all?
Mitch Haniger to SF. So wait are they not getting Judge?
Phillies just don't stop, add T. Walker for 4/71M and Matt Strahm for 2/15M.
Manfred is mad at how slow the A's stadium is going. Baltimore is fine though.
Good news everyone! MLB is the 15th fastest growing brand of 2022.
The next Japanese Star to come to America has officially been posted. 30 days to sign this Outfielder.
Anything I missed? Post below for upvotes!