Noah Syndergaard made his Angels debut as the Angels hosted the A's. Everyone was here, as Mike Trout was back in the lineup as well. But it wasn't the big names that impressed, although Thor did well for himself, but the role players, doing damage like sprinkles of rain in the Arizona desert.
Recap
1st
Thor looked mortal as he allowed a run in the first. Although it was unearned, to be fair. Errors suck. 1-0 A's.
Ohtani singled, and Trout walked, but Rendon flew out and Upton GIDP. Oh Upton, who is playing at first base seems like his old self. Still 1-0 A's after 1.
2nd
It was going to be a quick 1-2-3 inning, but Justin Upton botched it at first base by not being on the base when he caught the ball. Luckily, Stassi picked him up by throwing out the runner trying to steal second.
Matt Duffy started the second with a single, the second inning with a leadoff hit. Stassi grounded out, Ward fouled out, and Adell grounded out. Still 1=0 A's.
3rd
Noah did finally get that 1-2-3 inning in his third inning of work.
David Fletcher singled, the third time in three innings with the leadoff man on. Ohtani struck out, but Trout walked to put 2 on for Rendon, again. He grounded out, but did advance both runners. Justin Upton came through this time, hitting a 2 run, 2 out single to give the Angels the lead.
2-1 Angels. Matt Duffy singled, but was picked off at first base to end the inning.
4th
Thor almost got through a 4th inning before his pitch count was up, but a 2 out walk meant he was pulled. 3 and 2/3 of an inning with just 1 unearned run, 4k/1BB, and only 1 hit allowed.
Mike Mayers took over, and while he allowed another walk, he got out of it.
Jo Adell got a 2 out single after Stassi and Ward grounded out, but was stranded as Fletcher flew out. Still 2-1 Angels after 4.
5th
Mike Mayers was out there again and got out of the 5th with great defense for once today.
The Angels went down in order for the first time today. Ohtani lineout, Trout groundout, and Rendon flyout. Still 2-1 Angels after 5.
6th
D-Cell got his work in the 6th and while he did allow a leadoff double, he got out of it with the lead intact.
Upton popped up, but Duffy doubled for his third hit of the day. Thaiss came in to hit for Stassi and flew out. Taylor Ward singled in Duffy to make it 3-1 Angels.
7th
Ryan Tepera went in for the 7th as the subs came in. He had himself a quick inning and preserved the lead,
The rain started to come down in Arizona, which was illegal, or something. Fletcher doubled after the stretch and Torii Hunter Jr came in to hit. David reached 3rd on a botched pickoff attempt, and Jr grounded out. Marsh came in and doubled to get the 4th run for the Angels. A wild pitch put him at third, and he scored on a Andrew Velazquez home run! 6-1 Angels.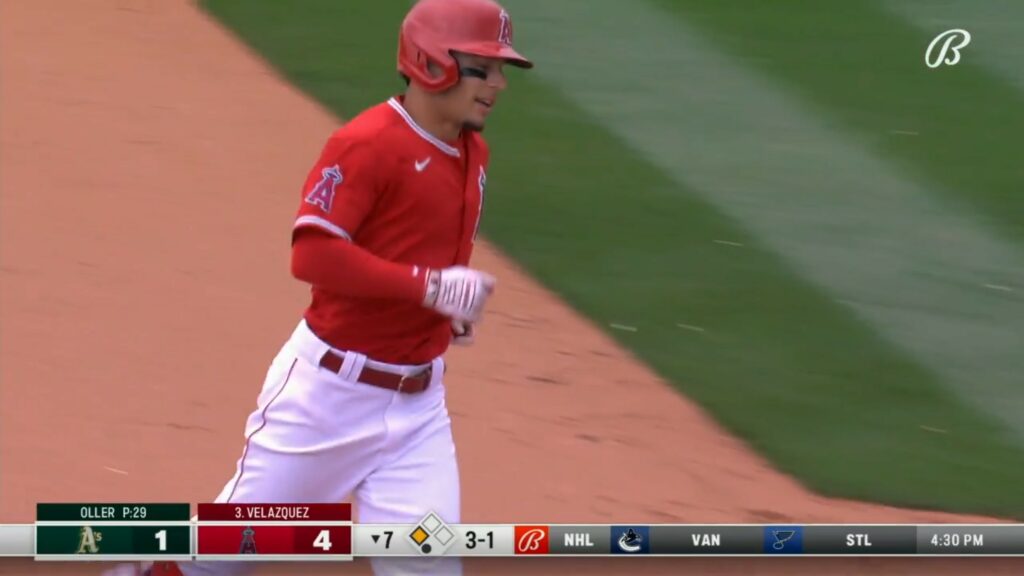 8th
Aaron Loup gave up a solo shot to start the 8th and more hits. It was partly the weather's fault though. Partly. 6-2 Angels.
Orlando Martinez and Tyler Wade had back to back 1 out hits to get yet another run. 7-2 Angels.
9th
Jose Quijada ended the game as the wind and rain raged on. It was a bit rocky in the rain, but it all worked out in the end.
Angels Win 7-2.