Angels (15-18) @ Astros (18-16)
It's funny because for the past week, there are a chunk of people on the site who have been concerned about Mike Trout's mini-slump (they have correctly identified it as such, because it is one! Whether or not to be concerned is a separate issue for discussion), and then there are those who don't see Trout daily and they just see his stats and
Anyway, it won't help Trout that he is going to Houston, where we just found out last trip that he cannot see the ball well and where is career OPS is basically lowest.
This series will consist of three 5 pm games. There is no need for a getaway time start on Wednesday, as the Angels have an off-day Thursday before doing battle in Fenway. Monday night's game is televised nationally on ESPN.
Astros Lineup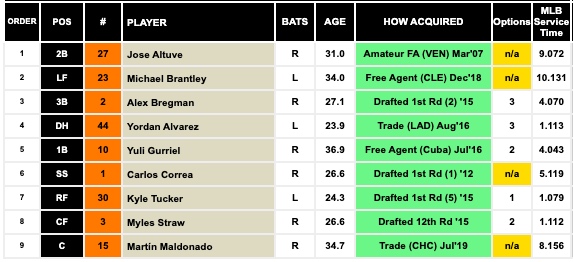 The lineup is identical to the one we saw earlier this year, except José Altuve is back after his bout with COVID (he tested positive). He's off to a slow start, somewhat mirroring his regular season performance from 2020, but he's coming into this series with three straight multi-hit games. This will be his eleventh season as a member of the Houston Astros.
Michael Brantley and Alex Bregman are still hitting, as are Yuli Gurriel and Yordan Álvarez. Álvarez is particular is entrenched in that DH spot for Houston and will be a thorn in the side of the Angels for years to come. His hit tool is off the charts.
We saw a shortstop going into a contract year playing poorly in Corey Seager, but his numbers are still much better than those of Carlos Correa, who has now had average offensive campaigns in 2018, 2020, and through the beginning of 2021. I'm not sure what his market will be like this offseason, but I would suspect that the heavy favorite is Houston, to whichever number is agreed upon.
Probable Pitchers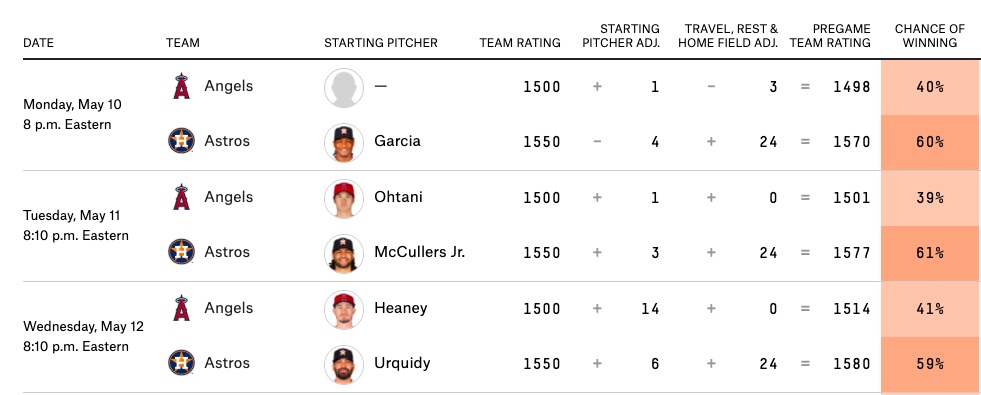 It will be José Suarez on Monday. He might have an opener, but we will be watching Suarez on national television. His career ERA is 7.99 in just over 83 career innings.
Shohei Ohtani and Lance McCullers Jr. will miss a lot of bats on Tuesday, as Ohtani looks to rediscover his command and hopefully increase is chase rate.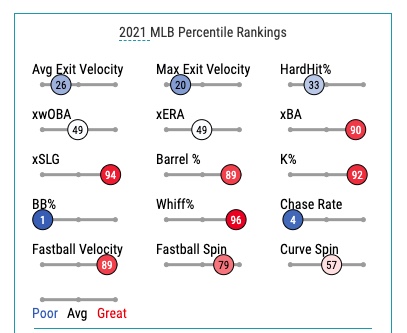 Red is good, blue is bad. As you see, when opponents hit the ball against Ohtani, they hit it hard. He walks a ton of hitters, as we know all too well, and he hasn't been getting hitters to chase his stuff out of the zone. However, he's inducing soft contact and striking out a lot of hitters. One of these will give eventually.
José Urquidy has not faced the Angels this year, but he's being his usual elite self. In four career starts against the Halos, however, Urquidy has a 4.80 ERA in 15 innings. We must once again flip a coin for Andrew Heaney's performance. Who knows what it will be?
Series Prediction
It's still early, and the Angels will have time to make a move eventually. But it has to happen at some point, so why not this week? Two of three from Houston?
(Title Photo from Astros Twitter)