Ohtani's Dual Wielding Day
It is Ohtani Sunday again, this time at full dual wielding power. For the first time in nearly 5 decades, an AL pitcher hit a home run at an AL park. Not only was his hitting as awe aspiring as ever, but he was pitching like it was 2018 again. That is until the 5th inning,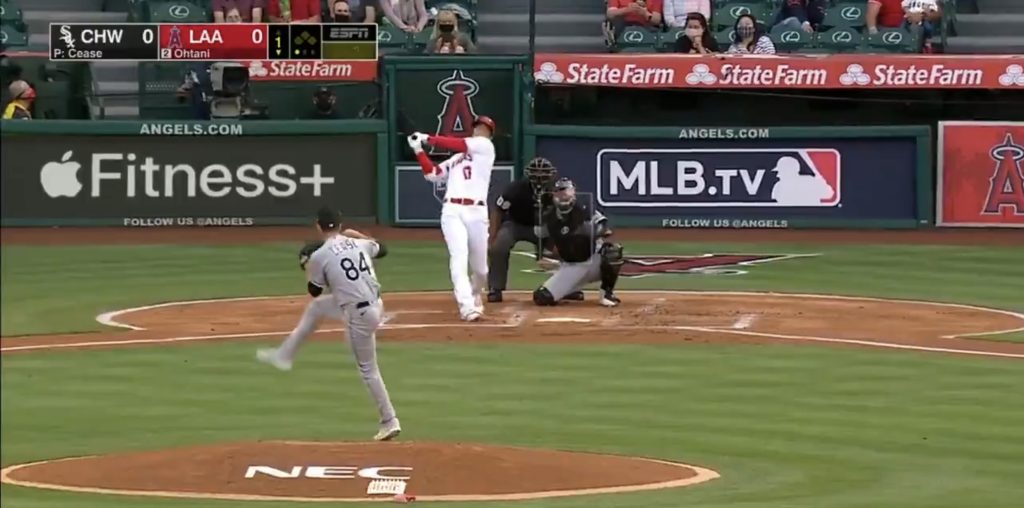 But before that, he looked like he was back in 2018. He struck out 7, allowed only 2 hits, hit 100 on his baseball, Otani was looking great. For 4 and 2/3 innings it was all the Ohtani show. But then he did not get a double play with 1 out in the 5th.
The wild version of Ohtani was popping up throughout the game but in the 5th it was blatant. Walks, wild pitches, and missing his spots cost him dearly. It was his last batter that made this outing go from great to horrifying.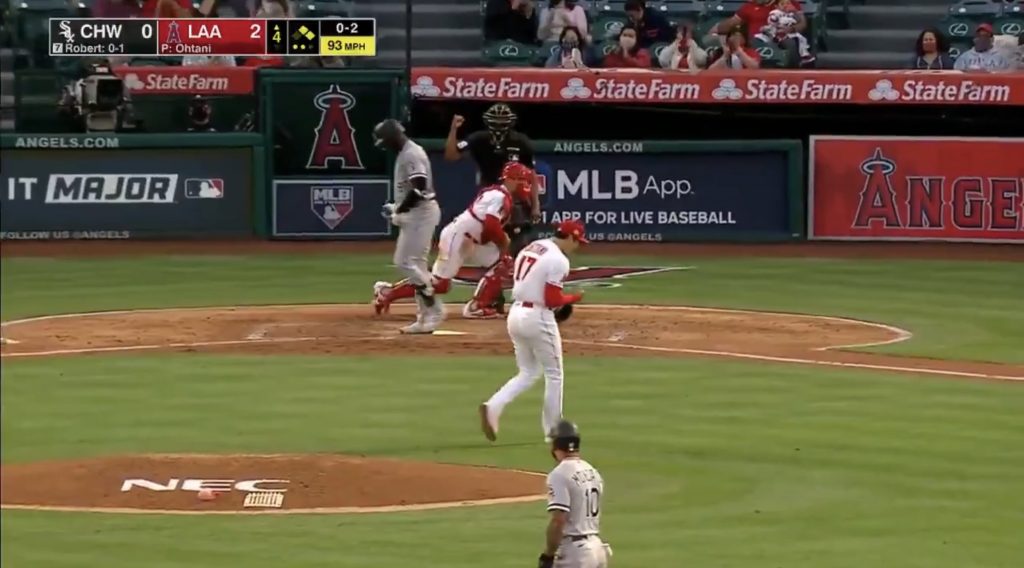 Shohei Ohtani got a dropped 3rd strike and Stassi threw it wide at first. That caused runs to score as Ohtani covered home and was hit, a slide by Abreu. Ohtani was down and was pulled from the game.
Maddon will be criticized for this for the rest of his life. Breakdowns here and elsewhere about his decision making. It is rough. He needed Ohtani's confidence to be back, but it was also clear that he did not have it anymore. Yet, he almost got away with it. a call going the other way, or an Angel clean throw would have gotten through it with a lead.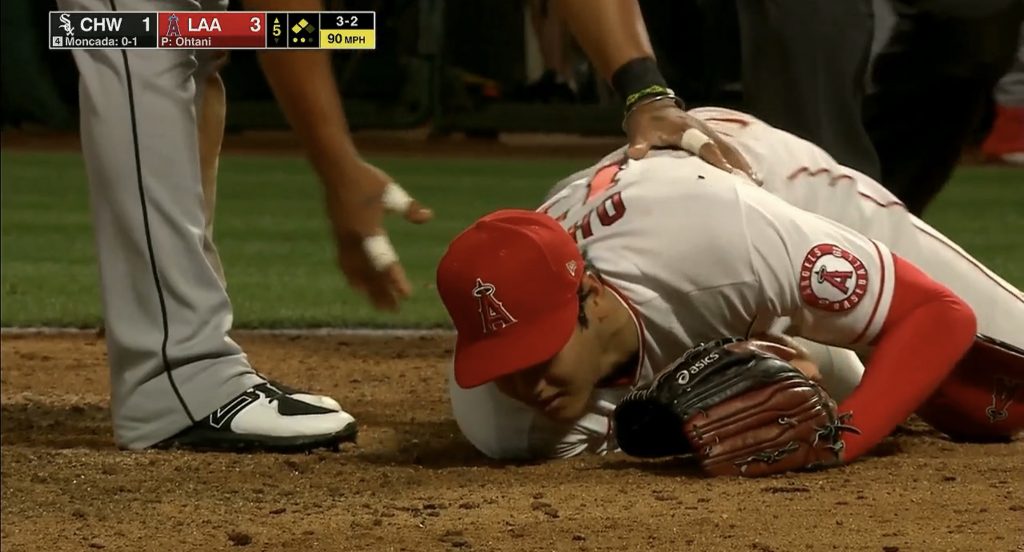 The Game Must Go On
Baseball is more than one player though, and the game continued on. Upton had a sac fly earlier in the game to score the second run in the first, Fletcher scored Iglesias in the 4th. Juan Lagares made his debut and made a spectacular catch in the 4th.
Then in the bottom of the 5th, after the chaos of the top of the inning, Jared Walsh hit a solo shot, giving the Angels the 4-3 lead. Meanwhile, Cichek picked up where Ohtani left off and held down the fort for the last out of the 5th and through the 6th. Because of the sacrificing of the DH, pitchers would hit instead and so Pujols pinch hit for Cishek.
Slegers took over in the 7th, stranding a runner and keeping the lead. He came back out in the 8th as well, but was removed after 1 out with a double switch. Fowler took over for Upton, and Closer Iglesias came in for the 5 out save.
After 2 quick outs, the Angels got a chance to bat again and went down easy. It was a 1 run lead in the 9th and would have to do. Unlike in game 1, game 4 had a more stressful 9th. A hit by pitch put a runner on, and a bad throw to 3rd got him to score. 4-4 game.
Bottom 9
Bottom of the 9th, Fowler got a single to lead things off. Trout struck out. Rendon walked to make it 2 on 1 out. Walsh was up and just as the game passed the 4 hour mark, the former 2 way prospect walked it off with a 3 run jimmy jack, ANGELS WIN!