So, the Angels start spring training without several of their pitchers, including Alex Claudio who somehow developed a hip infection. As John Henry reported yesterday, Matt Wise really is our new interim pitching coach. The Angels middle infielders look to be pretty solid compared to most of the American League West, although Altuve and Correa are expected to be pretty good. In his updated power rankings by division, Zachary D. Rymer says the Angels "have new toys on the mound." He thinks the Angels are at least a safe bet to have a winning record which would be encouraging if we hadn't already heard that song before.
Here's the next (East coast) player who is hyped to be better than Mike Trout. See you if and when you ever make it to the big leagues, kid.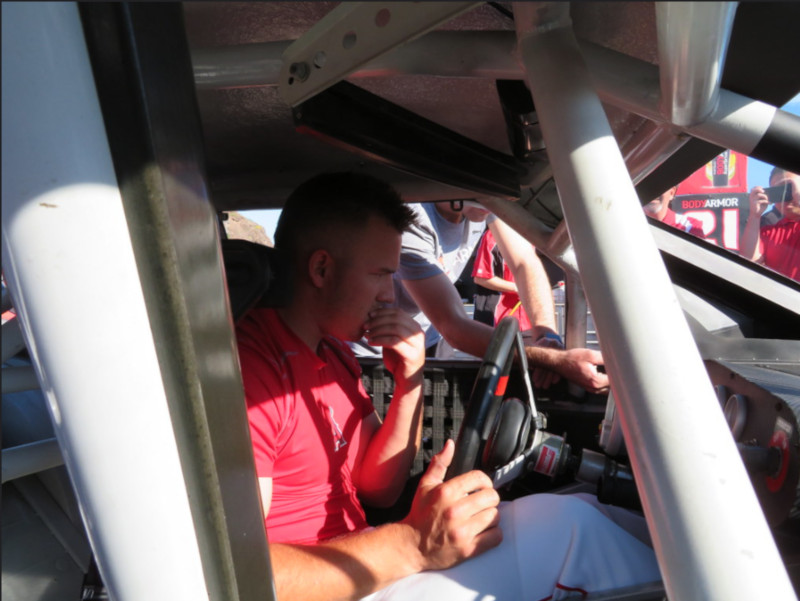 Links From Around Baseball
Who needs new toys when you can extend your favorite one for 14 years. Fernando Tatis Jr. gets a life changing $340 Million. Lookee there!  The Pirates signed a free agent pitcher.  So did the Cubs, who also signed Brandon Workman.  I guess the arms race is the only thing heating up in the National League Central Division.  The Tampa Bay Rays acquired pitchers Chris Mazza and Jeffrey Springs from the Red Sox, while also re-signing our old friend Oliver Drake.  The Phillies grabbed left hander Tony Watson on a minor league deal with a spring training invite. The White Sox General Manager has already jinxed them.  Trust your new toys to play the game but don't lay such heavy expectations on them.
Here are some details from Bob Nightengale about complicated provisions of Trevor Bauer's contract.  Here are some more.  Tim Tebow finally hung up his cleats. Sadly, Twins Bench Coach Mike Bell just had surgery for kidney cancer. 
Sleaze Bag Of The Day!
The Mets Major League Hitting Coordinator, Ryan Ellis, was canned for sexual harassment on January 22. He even had a sexual relationship with one of these women while he was married, but continued to harass her after she cut him off.