It was Roberto Clemente day today around baseball. Patches of 21 were on every team uniform. Those from Puerto Rico wore 21 as their jersey number today. As did the entire Pirates organization. Mike Trout is the Angels nominee of the Roberto Clemente award and spoke up about it, as the main image shows.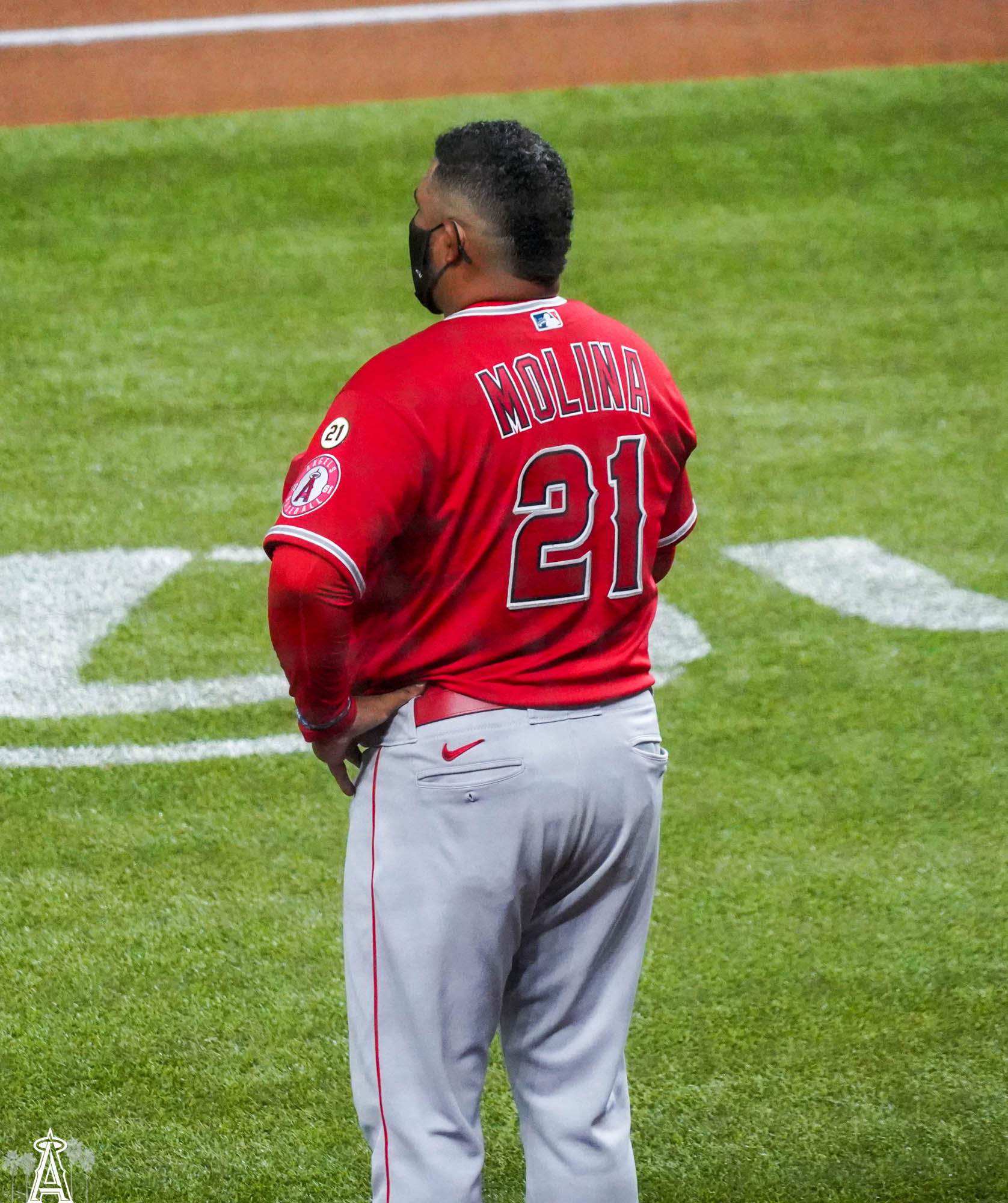 Julio Teheran has turned it around recently. Tonight though, he unraveled in the 5th. He gave up 5 runs, 6 hits, 1 walk and had 4 strikeouts in his 4 and 2/3 innings of work. Hoby Milner came in relief in the 5th and didn't bring much relief, allowing 2 inherited runners to score all without getting one out. Cam Bedrosian had to come in to finish the 5th.
It was a day filled with errors on both sides. The Rangers got a 3 base error on a throw to give the Angels a run. Meanwhile Matt 'First day in LF ever' Thaiss allowed a ball to drop in front of him for a double. Rangers also stole a run by the way of a double steal, with Bemboom throwing to second.
Offensively, the team was decent. Rendon hit a clutch single to drive in a run. Matt Thaiss hit a home run. Simba had two hits and stole a base. Albert Pujols tied Craig Biggio in doubles. Could have been better, though, as the team left the bases loaded and had 9 LOB overall.
The Angels are now 17-27, 5-15 away. They have yet to win in the new Rangers stadium. Last game in Texas tomorrow at 1 PM.