Patrick Sandoval takes the bump for the Angels and should pitch three innings. Joey Lucchesi counters for the Padres. Anthony Rendon is probably not going to be available for Opening Day. MLB may expand the postseason (somehow the day before the season starts, what a mess).
The Angels did not post a nifty graphic on Twitter today, so we must roll with Fabian Ardaya's tweet.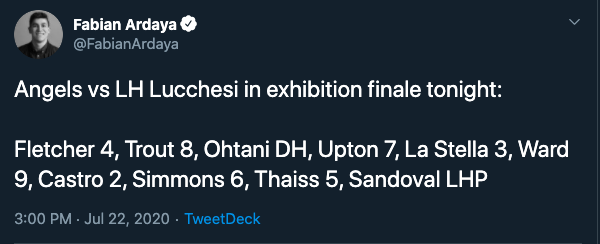 Thankfully, the Padres did.