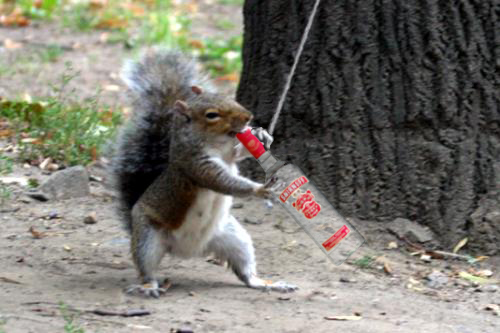 This Wednesday, June 10th, at 4pm Pacific, the 2020 MLB First-Year Player Draft begins. It spans two days, and it's going to be the weirdest effin' draft this century. Arguably the weirdest ever, all told.
This is usually the time of year I crawl into my inner sanctum of spreadsheets and build a private hype house out of the past 12 months of nerdy prospect media subscriptions, deep-diving into a few hundred amateur player profiles, and stack ranking 200 or so players the Angels might select when minor organization celebs approach the podium. It's my early summer sports data junkie Mar-a-Lago, and I typically begin posting teasers a few weeks prior to this.

But this is a tough time for draft devotees and farm enthusiasts. And it's an uncertain time for the minor leagues, for any number of reasons.

Collegiate programs have been stalled for months. Prep player showcases have been cancelled across the board. There's less recent track record data to look at than ever. Drafted players are about to enter a highly uncertain developmental environment, as MiLB might not resume at all this season, and as many as 42 farm clubs were already targeted for elimination before the COVID-19 pandemic began. Many organizations have offered no assurances that their minor league players will be paid past June.

The Angels have been on the black end of the shit stick on all counts. The Burlington Bees and the Orem Owlz are among the 42 contraction candidates. The organization has given no promises to support their MiLB players beyond June (which they did oh-so-grudgingly), and they've recently laid waste to their ops division, and furloughed 70% of their scouting department, including all area scouts across the map. This is after a 2019 draft and subsequent offseason where the Angels summarily jettisoned their first round pick Will Wilson after a mere six months, an act that Fangraphs aptly describes as: "part of a Winter Meetings salary dump that in retrospect was a tip that Arte Moreno was starting to cry about the ops budget."

If fact, let's just tarry here for a second to hear out Eric Longenhagen (who spends every waking minute studying farm talent in Arizona) on what all this means for Angels scouting and development going forward:

All of baseball thinks Moreno's mandate to furlough scouts was distasteful and cheap, and especially demoralizing given the timing, since the affected area scouts would have all been paid just once more before the draft. People in baseball seem less inclined to want to work for the Angels going forward.

Crap, that hurts.

If one were a young player considering an offer from the Angels after this week, you're looking at a whole lot of question marks lined up from here to next spring.

Then there's the draft itself. Let's consider the selection opportunities the Angels have before them:

#10, #82, #111, #141

And, um, that's it. Four picks. The entirety of the Angels official 2020 draft, in a process that typically yields forty selections.

In fact, across all teams, there will be 160 selections in total. The most fortunate teams have six picks (14 teams in total), the least fortunate (NY Yankees) has three. The Angels are one of six clubs who have four selections due to signing free agents or draft pick forfeiture due to sign stealing penalties (Astros, Red Sox).

From end to end: #1 to #160. To put this in perspective, when looking retrospectively at recent draftees who have made an impact on the Angels club, consider David Fletcher. A 6th rounder from the 2015 draft, chosen #195 overall. Or Kole Calhoun, an 8th rounder from the 2010 draft, chosen with the #246th selection (four picks after the Colorado Rockies' Corey Dickerson). Of course, notoriously, Albert Pujols was himself a 13th rounder, scooped up at #402. While draft value is highly concentrated at the top, there's still a lot of hits among the 1200+ selections in a typical draft class.

But many of those selections beyond the first few rounds could look forward to overslot bonuses of up to $125k or more, and teams could shift their draft pool allotments around to coax certain players out of commitments. This year the maximum allotment for players beyond the 160th pick is $20k, so you're looking at a lot of red shirts and JuCo players who may be desperate for opportunities. There are likely to be many creative deals to be had, but the Angels, with a diminished draft pool and a gutted staff, may not be among those to take advantage.

It was already going to be a lean season. With the signing of the top free agent hitter in Anthony Rendon this past offseason, the Angels forfeited their second-round selection (at #47) this time. For context, Griffin Canning was selected at #47 in 2017. In fact, the Angels have tended to do well in the second round historically: Brandon Marsh (#60), Patrick Corbin (#80), Tyler Chatwood (#74), John Lackey (#60). Nolan Arenado, Eddie Bane's "one that got away" in the 2009 draft, was a #59 slot selection. Billy Eppler's biggest Angels trade haul, Andrelton Simmons, was himself a 2010 second rounder at #70.

Pointing this out would amount to a special varietal of crocodile tears in a typical draft cycle. The Angels procured an excellent hitter in Rendon, and that would be the end of debate. It's just that this is a draft one really wishes that Angels had a second-round selection, as it features the deepest collegiate class most scouts can remember in a generation, including a number of collegiate arms in the range of the 2nd and supplemental rounds that might be first round talents in a number of other draft classes. And heaven knows the Angels need pitching with upside.

Given the robust college crop, and the lack of incentives for prepsters to sign, this is a draft where it doesn't make a ton of sense to draft prep talent beyond the first round or so – absent big money offers, the leverage is going to be with the high schoolers, who are likely to seek out both JuCo and 4-year college programs to wait out the moment, in hopes of better opportunities in the coming year(s). Signability is going to be a greater challenge than ever, and it's also going to be a struggle for older college players to find playing time as younger talent floods collegiate programs, and a dwindling scholarship pool becomes even more competitive.

So, yeah, things are pretty weird. There's a whole lotta me that just wants to say fuckitall and watch what the Angels do with an emoji shrug and a small basic barware shot glass of emotional investment. It's not like Angels ownership has invested much in the current process. From corona-themed furloughs to deferred stadium planning to the Pederson/Stripling debacle – running a healthy talent pipeline based in deep scouting and analytics seems to have moved well down the Angels big board of priorities. If there weren't such intriguing players in the hopper, I'd be hesitant to nurse my drink.

But ever the faithful barkeeps, we'll serve you up anyhow. This is day one of four days of Crashing the Pearly Gates draft coverage.

In tomorrow's article, we'll profile the top names within the Angels' 'zone of opportunity' (picking at #10) across four types of player: collegiate and prep pitchers, outfield and infield positional talent. Meanwhile, we'll also summarize the latest predictions from around the horn of prospect prognosticators.

On Wednesday, we'll publish CtPG's Consensus Big Board, covering the aggregate rankings of the top 50 players in the draft, and will follow along in the late afternoon as the countdown progresses to the Angels first round announcement.

On Thursday, we'll monitor the Angels' final three selections, with a round-up of the best remaining talent on the board, and what might be available as the Angels select in the 80-150 zone that afternoon.

Stay tuned, and please join the conversation in the comments!