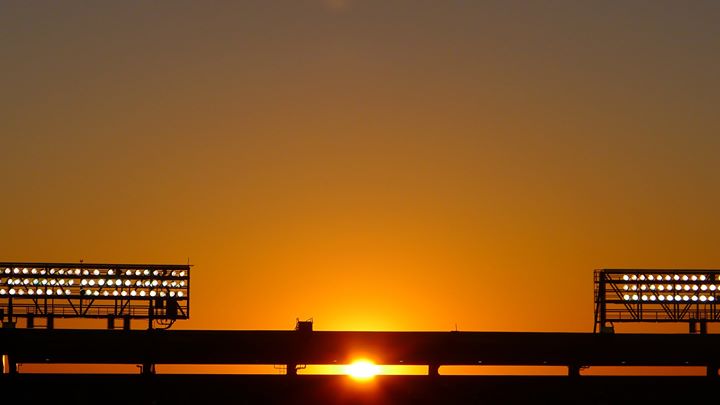 Arte Moreno now owns the land of the former Anaheim Stadium and Grove Theater, as well as the ballpark the city has been leasing out to the owners of the Angels club since 1966. He bought it all (un)fair and square from the City of Anaheim late last year for over $300 Million.
He can now either renovate the stadium or build a new one. Let's look at his options…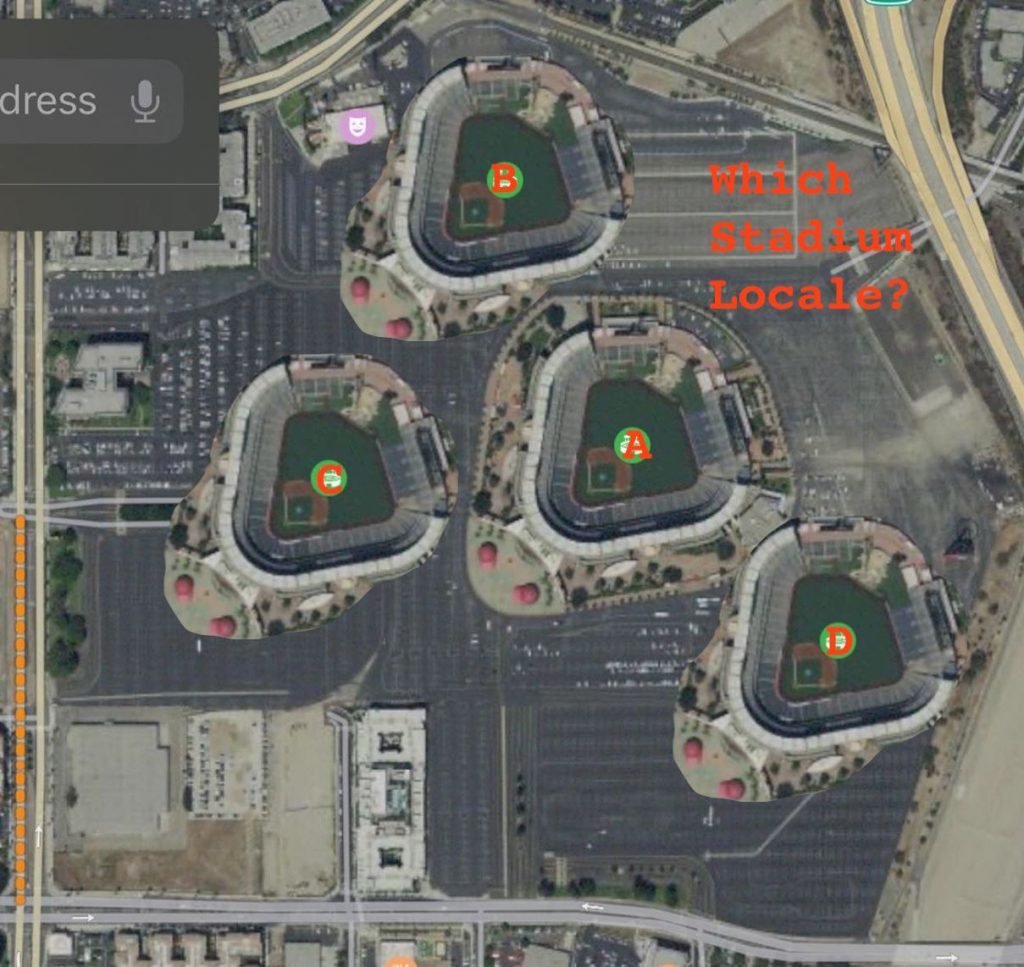 A: Pictured here is the stadium as it exists.
PROS: Sentimental attachment to our childhoods, great moments we've witnessed there, bragging rights as the fourth oldest stadium in the MLB, go to a few other stadiums and you will probably appreciate a few things about Angel Stadium that you never even realized before, it is not stupendous but it ain't bad.
CONS: Old, sorta dull/functional, when the Knothole Club is a destination you're kinda in lame-o-ville, anyone tall sits in front of you in the field or club seats you are watching dandruff flake off and fall not the action of a baseball game.
Now the three other choices here all carry the excitement of a new ballpark! And yet… do we have faith in Angels upper management to deliver a cool park? This is Dullest Kuhl and Yawn Carpino we are talking about, Red Polo Shirted preppy fashion police at the helm. So temper any assumed good things here with the likelihood that the stadium may have so many lame attributes that it will not be as good as the above average but not great stadium we have now.
B. Snuggled up to Amtrak
PROS: If you take the train to game it will make for a quicker walk to and from the park. It will clear perhaps the largest swath of unimpeded land to develop, and remember, all profits from developed land make Arte a happy spender (in theory, he is just as likely to pocket the gains). The Grove remodeled as a old style beer hall would be a major pregame and postgame destination.
CONS: Firework shows would have to be shot out from the Hooters Parking Lot. Is there even still a Hooters there?
C: Gene Autry Way
PROS: Many possibilities to activate a huge outfield vista.
CONS: Knowing Arte this will mean a billboard.
D: By the Big A
PROS: The Big A is returned to its rightful place in the Angels outfield
CONS: So is the 57 Freeway!