Good morning Angels fans, how are you this morning? Have some links.
Angels News
The Angels won last night somehow despite blowing it. Just apparently the Guardians blew it harder.
Detmers looks to be better next year, which would be good obviously. Bigger numbers is better, well, usually.
As Spring Training is wrapping up soon, the herd thins as a plethora of players left for the minors. Keep an eye on some of them, however, they may be back up sooner than later.
So, who will be on the roster? While we don't know 100% yet, we are getting closer.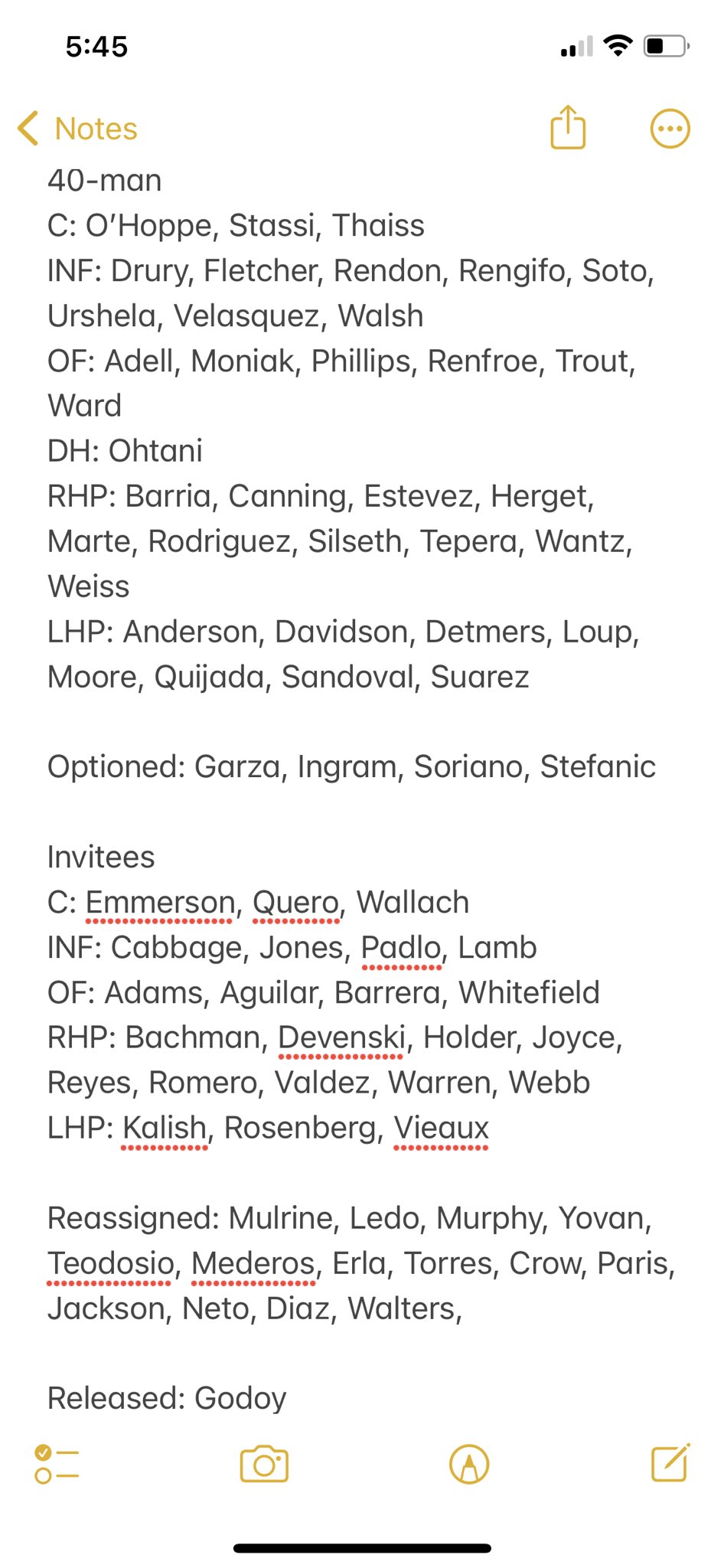 Around Baseball
WBC quarterfinals begin, well, one of them. Groups A and B are set with Australia vs Cuba on right now. In Pool D DR vs PR are in a win or go home, and the US needs a win to stay alive in Pool C.
Speaking of pool B, Japan is undefeated and Ohtani has won the MVP. Of Pool B that is.
Diamond Sports AKA Bally Sports are officially filing for Bankruptcy protection. Please speculate wildly down below.
Used to the new baseball rules? Too bad, more may be on the way as the minors experiment even more.
Former Angel Jose Quintana is out until June. Meanwhile, current Angel Jose Quijada cannot keep his jersey on.
Anything I missed? Post below for upvotes!