Brandon Marsh made his MLB debut today, starting in CF and batting 7th. Hype was abound at Angel stadium as the best prospect in the Angels system was here. The hope was, of course, he would make a better first impression than Jo Adell did last year. Easing that would be Sandoval, who would be looking to win the series vs the Mariners, as well as the stud star power of Ohtani, Walsh, and Fletcher.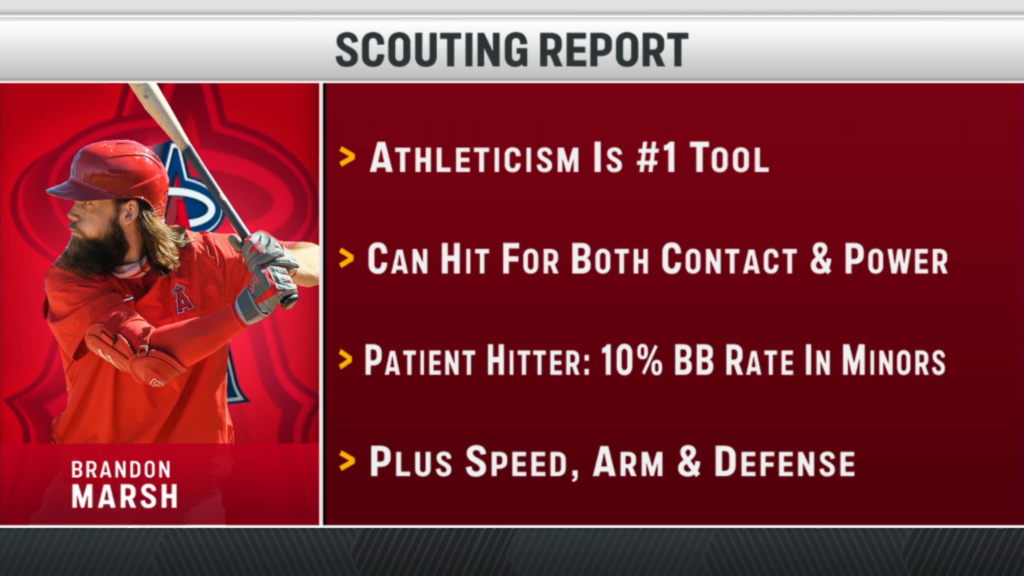 Right?
Recap
Ugly Game
The game started with a scare, as a comebacker hit Sandoval in the wrist. He would stay in the game, but he was clearly not quite right. 2 runs would score thanks to his wildness and Walsh's trying to throw to first. The Angels' offense couldn't do anything in the first. 2-0 Mariners.
It went better for Sandoval in the second, allowing one hit but no runs his time. Which was good, since the Angels' own bats couldn't do anything either. Still 2-0 Mariners.
A smooth 1-2-3 third showed that Sandoval was actually fine after all. Brandon Marsh led off the bottom of the third, he struck out, in fact, the Angels were striking out all game so far. However, Churches got a hit and stole second. A Mayfield single had runners on the corners for Fletcher, who popped up. 2 outs for Ohtani, who walked. Bases loaded for Walsh, who struck out. Still 2-0 Mariners.
That build up only to be let down was classic Angels, as was the home run allowed in the next inning. A rally was made again by the Angels but that fell short. 3-0 Mariners after 4.
Things blew up in the 5th, as Sandoval allowed hits and it became 6-0 Mariners. And the Angels left 2 on in the bottom half, still 6-0 after 5.
Sandoval, pitched through the 6th, not making the score worse. After yet more men on base, the Mariners' starter was pulled and finally someone came through. Churches hit a 2 run double, 6-2 Mariners after 6.
Patrick Sandoval got through the 7th at 100 pitches without making the deficit worse. Not that the offense helped. 6-2 Mariners after 7.
Mop Up Duty
The bullpen had to get the final 6 outs, with Wantz up first. Who, ended up hitting a player right in the head with a fastball. It was certainly by accident, but still, not a good sign. He did not have it, and walked in a run before being pulled. 7-2 Mariners.
Quintana was up next, because why not? To be fair, he did get out of the inning without more damage. Still, it was 7-2 Mariners.
Marsh almost beat out a grounder for his first hit, alas, it was not meant to be. Still 7-2 Mariners after 8.
Q got through the 9th without issue, giving the offense one last chance to score 5. Fletcher, who was hitless on the day, had one more chance to extend his hit streak. He struck out instead. But, Shohei Ohtani hit a home run! A 2 run blast to cut into the lead. It was now 7-4 Mariners. Then Walsh had a single. But, it was too little, too late.
In the end, the Angels lost.
Upcoming
The Angels get the A's next. Ohtani pitches tomorrow, so that is something to look forward to. Please drink responsibly.