Angels 3, Astros 6
In the day game of a doubleheader pre-poned to Tropical Storm Laura, José Suárez moseyed on over to the mound. Coming off a dismal outing against the San Francisco Giants, Suárez (somehow!) was even worse today.
Suárez retired Myles Straw on a groundout, but it was all downhill from there. The rest of his outing was not pretty, and the first inning ended when Straw was recorded out for the second time.
Single. Single. Single. Error (on Suárez). Walk. K. Single. Walk. Single. K (end of 1st). Walk. Walk. Pitching Change.
By the time he exited, Suárez had raised his ERA by about five full points, from 33.50 to 38.57. That's not what you want. That's really not what you want.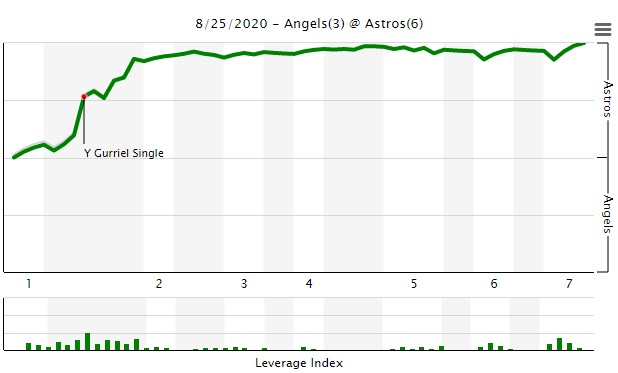 Not even David Fletcher could save him:
Didn't get the out, but this would've been an absolutely ridiculous play from David Fletcher. pic.twitter.com/M4LmJ8WXAr

— Fabian Ardaya (@FabianArdaya) August 25, 2020
Jaime Barria relieved the Angels' starter and did a phenomenal job, going five scoreless innings and allowing just three baserunners. The damage was done, though, and Houston starter Cristian Javier carried a no-hitter into the fifth inning.
Following the game, the Angels promptly optioned Suárez to Long Beach, their alternate practice facility, calling up Luke Bard for doubleheader reinforcements.
The cover picture is all of us.
The Angels won the second game of the doubleheader, 12-5.