Angels 5 Mariners 3
To glimmering-eyed Angels fans, every day of this funkytown season was yet another terrific day to call up Jo Adell. And today, Tuesday, August 4th, has finally become that day. A day that shall live in infamy, one where consensus top prospect Jo Adell made his major-league debut—and displayed just a miniscule excerpt of the many tools in his toolbox.
On display tonight? Jo's speed. In his first at-bat, Adell burst out of the batter's box on this infield nubber.
Jo Adell's first big league hit. pic.twitter.com/vkSCpPm4OC

— Fabian Ardaya (@FabianArdaya) August 5, 2020
Tonight, we'll have to appreciate Jo's elite 30.4 feet-per-second sprint speed, one which places him firmly among MLB's speediest players. That's remarkable considering he bucks the mold of such a group — FanGraphs lists him at 6-foot 3, 215 pounds.
19,755th player in MLB history: Jo Adell

– dad Scott drafted by Saints in 1992 NFL Draft
– hit .562 w/ 25 HR in 35 games as a senior in HS
– crushed AA, struggled in brief AAA stint in '19
– youngest hitter in MLB (1 month younger than Vlad Jr.)
– super duper star potential pic.twitter.com/nXUurSBDIX

— Céspedes Family BBQ (@CespedesBBQ) August 5, 2020
Perhaps tomorrow, we'll have the glorious opportunity of observing Adell's incredible power. There will be growing pains (as witnessed by his K and two groundouts tonight) along with the weight of expectations, but for Adell, any possible struggles are a gateway to unlocking an impressive, oodling array of mouth-watering tools.
Earlier in that first inning, Mike Trout did what he does best, and by that I mean absolutely terrorize the Seattle Mariners. Trout returned from the paternity list following the birth of his son, but I would make the argument that Beckham is Trout's second son: he's already been the Mariners' daddy for years.
This hanging breaking ball from Justin Dunn was up in the zone and rocketed.
DAD STRENGTH 💪@MikeTrout | @Angels pic.twitter.com/X0vFpj5GdM

— FOX Sports West (@FoxSportsWest) August 5, 2020
And Albert Pujols followed up a couple batters later with a two-run shot that was absolutely plastered for career dinger #659. Another hanging breaking ball from Justin Dunn, and The Machine made him pay for it with perhaps what is the loudest contact from an Angels bat this summer. He's now one home run away from Willie Mays (4th) on the all-time HR list. Wow!
Albert Pujols. 659th career HR. #Angels pic.twitter.com/kCc7baz6PL

— Brent Maguire (@bmags94) August 5, 2020
Angels' superutility sensation David Fletcher tacked on this two-run jack to the shortest part of left field, and the Angels proceeded to roll to victory over the Seattle Mariners in a contest where the final score looked much closer than it felt.
David Fletcher: premier power threat pic.twitter.com/dbtfqoIHjL

— Brent Maguire (@bmags94) August 5, 2020
Fletcher also added a couple of spectacular defensive plays to save outs. Andrelton Simmons who?
We are not worthy. pic.twitter.com/GPMrUHa6CL

— Los Angeles Angels (@Angels) August 5, 2020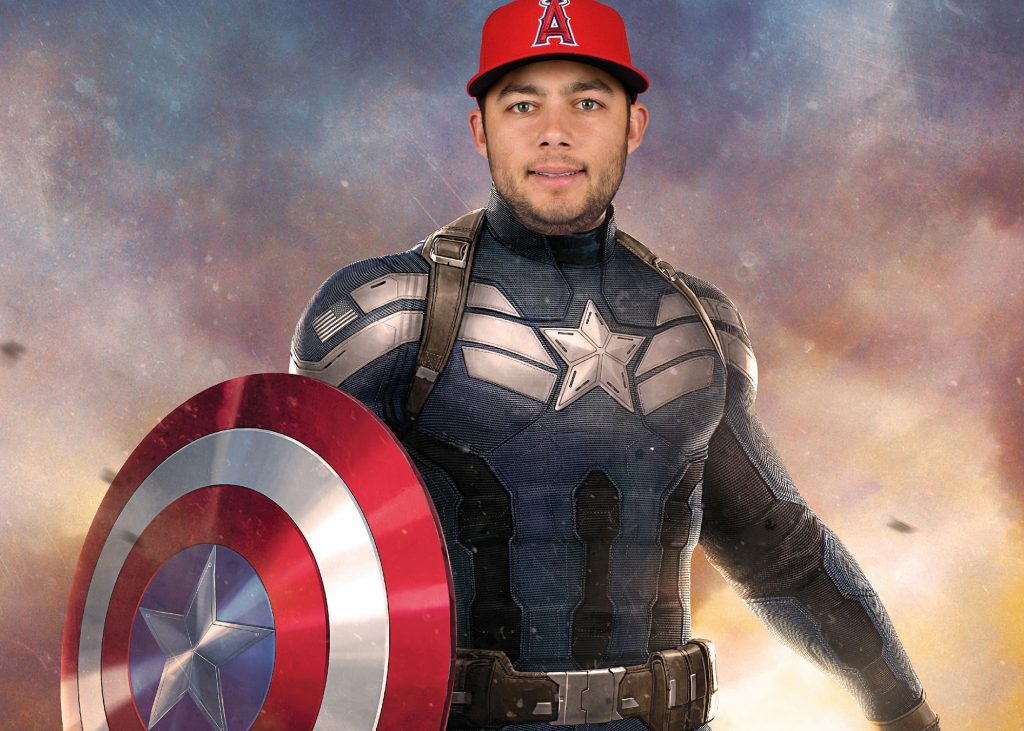 On the pitching side, Andrew Heaney evaded trouble…mostly. Heaney, seeking the last out in the sixth, threw what should have been strike three to Kyle Seager, a rising fastball on the top edge of the zone. One might say that umpire Guccione's tight chonies crimped the strike zone. Instead, it was ball four, and M's catcher Austin Nola proceeded to triple off the base of the wall in left-center.
The bullpen gave up two runs, although Felix Peña's was due to bad luck on a two-out bloop single. In the end, Ty Buttrey came out for the save (Joe Maddon revealed he'd go with a closer by committee), and looked much sharper than he had in outings past. Overall, a lot to like and one that can't help but lift the team to better spirits.
#LTBU