In this strange timeline we're living in, the Angels hosted their home opener on Tuesday, a late July game held in front of no fans at the Big A. The Angels certainly made it a memorable game, however, cruising their way to a 10-2 victory.
Tuesday marked the first time that the Angels rolled out the trio of Mike Trout, Anthony Rendon, and Shohei Ohtani. Rendon, who was dealing with an oblique injury, missed the first four games of the season in Oakland. Rendon clearly didn't miss a beat, walking twice and crushing his first homer in an Angels uniform.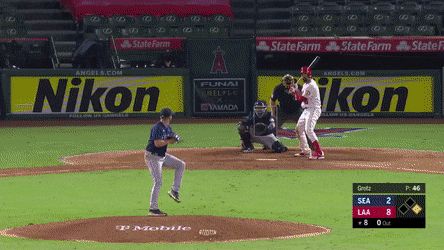 The Angels once again received a phenomenal performance from David Fletcher, who remains the early hero of this season. Fletcher, who reached base seven times in the last two games in Oakland, carried his ridiculous production back to Anaheim. He singled twice, walked twice, and made a phenomenal defensive play way out in the outfield during a shift.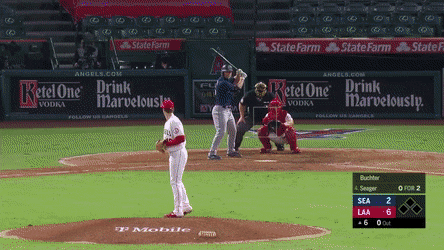 In addition to the key offensive performers, the club also received superb production from the bottom of the lineup. Albert Pujols, Tommy La Stella, Max Stassi, and Taylor Ward, the 6-9 hitters, combined to reach base eight times. Pujols recorded his first home run of the season and Max Stassi pitched in a three-run home run. As a whole, the lineup combined for 10 hits and eight walks.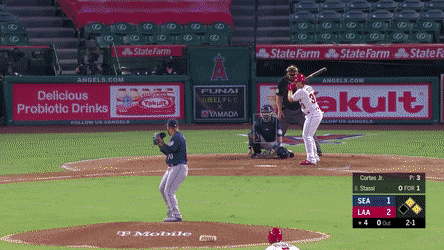 The pitching also had a solid night, which started with an electric four-inning start from Patrick Sandoval. The 23-year-old Sandoval, who dealt with COVID-19 during Summer Camp, came out looking awesome on Tuesday night. Sandoval punched out four hitters and generated 11 swinging strikes out of his 62 pitches. Notably, Sandoval utilized his slider much more than last year (17 pitches) and had major success with it.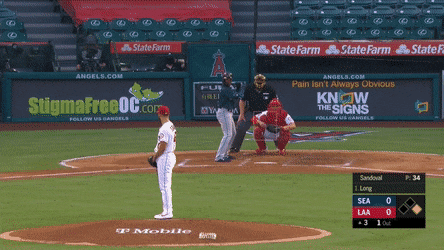 The bullpen was even more impressive, allowing no runs in their six innings. The combination of Noé Ramirez, Ryan Buchter, Mike Mayers, Jacob Barnes, and Keynan Middleton struck out five hitters, walked one, and allowed four hits. Through-and-through, this was a dominant outing from the Angels all the way across the roster.