Photo from Padres Twitter. So much greatness together in one picture.
Fun fact! While you were sleeping, the Padres went from perennial losers to World Series contenders. Meanwhile, the Angels are teetering on the edge of the being the worst team in baseball (sorry, I just report the facts – I don't make them up). The Padres are certainly a case study of building a strong farm, signing a few key major league veterans and going for it at the trade deadline. The Angels get to face them twice in Anaheim this week and twice in Slam Diego next week. How many grand slams will the Padres hit off Angels pitching?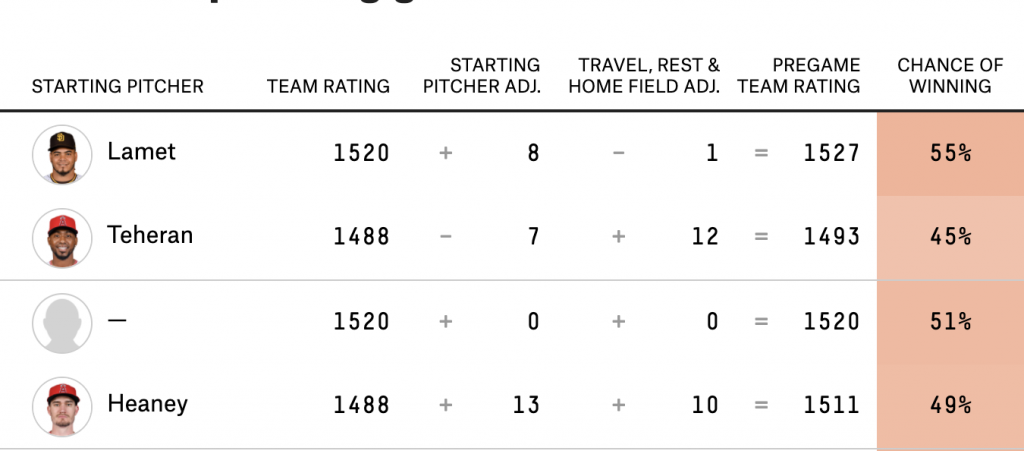 Despite the Padres not even having a starter listed for Wednesday's game, they are still favored to win even with the Angels "home field advantage". It's quite possible that new Padre Mike Clevinger gets the nod for this game. Fun times!
Game 1 (6:40PM Wed) sure doesn't look fun for the Angels. Julio Teherán has been a bit of a mess in his 5 starts with 23 hits, 7 walks, and 18 ER allowed over 17.2 innings. However, the good news is that he has faced some of this Padres lineup before. Manny Machado is 2 for 11 off Teherán. Greg Garcia is 1 for 11. Wil Myers is only 3 for 16. But the rest of the Padres lineup? Look out!
Dinelson Lamet has hardly faced any Angels players in his young career so let's roll the dice on that one. For what it's worth, Anthony Rendon is 0 for 2 with 2Ks against Lamet. Lamet is a high K pitcher with 58 punch outs over 38.1 innings this year. He's bound to rack up a few in this game with Ohtani, Upton, and Adell.
In game 2 (4:10PM Thur), Andrew Heaney gets a chance to prove he can pitch well in back to back games as he possibly goes up against Clevinger on Thursday. If Clevinger is on the bump, note that he has a career 2.94 ERA against the Angels and is 4-0 over 6 starts.
The Padres have become a juggernaut so don't get your hopes up too high in this mini series.
[poll id="4794″]