It's hard to imagine a stranger start to Anthony Rendon's Angels career.
The shortened season and Rendon's early oblique issue meant that Angels fans didn't get to see him in action until July 28th against Seattle. Rendon wasted no time acclimating himself to his new club, homering in his first game in the Angels "Home Opener". What followed, however, was an uncharacteristically bad stretch where Rendon, usually an elite contact hitter (.319 average in 2019), couldn't buy himself a hit. Before I break down Rendon's start, I want to preface that this is indeed a small sample and his overall line can change rather quickly.
Rendon's drop in batting average
In his first 12 games in an Angels uniform, Rendon had just four hits. He didn't have a single multi-hit game in that stretch. Rendon went 28 straight at-bats without a single hit, an almost unfathomable thought given he was fifth in all of baseball in batting average (.310) from 2017-2019. On August 9th, Rendon had a dreadful .103 batting average. Even worse, Rendon wasn't hitting for any power during this down stretch, homering just one time through his first 55 plate appearances.
However, we're in the year 2020, not 1985, and know the merits of getting on base, something Rendon was doing even during this slump. Despite batting .103, Rendon was walking 25.5 percent of the time during that stretch. His .364 on-base percentage helped drag his overall production (78 wRC+) to a still-below average line but not quite as bad as the batting average would suggest. While the contact ability and lack of power were concerning, Rendon's approach was still elite and that meant a breakthrough was inevitable. That breakthrough is here now.
Rendon homered off Clayton Kershaw on Friday night, bringing his home run streak to four games. In that span, Rendon reached base in 11 of his 18 plate appearances and flashed the power that he's shown for much of his career. Despite the horrific start in the batting average and power department, Rendon's basically producing at the same level as last season. What's borderline comical, however, is the fact that he's doing so with a sub-.200 batting average.
Despite the fact that Rendon is batting .192 this season, 127 points lower than his 2019 batting average (.319), his on-base percentage is higher this year (.425) than it was last year (.412). Rendon's slugging percentage is down from .598 to .500 but most of the league is slugging less this year (hint: the balls may be de-juiced now). As a result, Rendon basically has the same wRC+ (155) with his Mendoza Line batting average as he did last year (154), when he was a batting title contender. While his precipitous drop in average is surprising for Rendon, his underlying profile suggests that this change isn't shocking.
Rendon's whiffing more and putting more balls in the air
The 2020 version of Rendon has been very different in many respects. In many ways, his batting line is akin to a slow-of-foot first-base/designated hitter. Like many other players across the majors, Rendon has started pulling more baseballs in the air. Rendon's fly-ball percentage has jumped to 56.4 percent, well above his career 42.2 percent. That 56.4 percent figure would be the fourth-highest total in any season since the number was first tracked in 2002. Rendon's pull percentage has also jumped to a career-high 43.6 percent, well above his career 39.7 percent. Oddly enough, Rendon's also posting his highest opposite field percentage (30.8 percent) but has stopped hitting as many baseballs up the middle. He's hitting balls back up the middle at a 25.6 percent rate, which is the only time he's been below 30 percent in his career.
As a result of these changes, this new version of Rendon is almost unrecognizable in many respects. His .147 BABIP would be far-and-away the lowest mark in MLB history (Ed Daily had a .182 BABIP in 1890). The change in BABIP isn't surprising since it's a hell of a lot harder to find hits when more than half of your baseballs are in the air. Rendon's launch angle is currently the third-highest in baseball at 28 degrees, a number that is well above his 19.5 figure from 2019. It's been fairly obvious from watching him but the numbers back up his extraordinarily high fly-ball rate.
Rendon is sending more baseballs in the air but his quality of contact is also down as is his ability to put the ball in play. His barrel rate is down from 12 percent last year to 7.7 percent this year. His hard-hit percentage is down from 46.6 percent last year to 33.3 percent this year. The sheer percentage of hard-hit baseballs is down as is his pure ability to hit baseballs. His strikeout percent has jumped from 13.3 percent in 2019 to 17.8 percent this year. He's whiffing in exactly one-fifth of his swings, notably higher than his career 14.8 percent whiff rate. More soft-hit balls in the air and more swings-and-misses will sink your batting average in a fairly significant way.
The Billy Beane special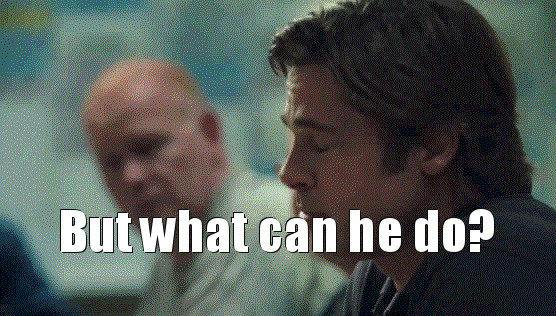 As alluded to earlier, however, Rendon is offsetting these changes with a ridiculously good eye at the plate. Other than Carlos Santana, who has a laughable .172 batting average and .429 OBP, Rendon has the highest walk rate in the majors at 26 percent. Other than Barry Bonds, who exceeded this mark four straight years in his historic 2001-2004 stretch, no player has ever walked this much in a season. This is a multi-pronged approach: pitchers are throwing fewer pitches in the zone and Rendon is chasing fewer pitches. Overall, he's swinging at way fewer pitches than ever before.
Rendon's swing rate is down to 35.5 percent, a staggering drop from his career 42.3 percent rate. The amount of pitches Rendon has seen in the zone has dropped to 44.8 percent, well below his 50.6 percent career rate. It's not just the lack of pitches in the zone but also Rendon's ability to not chase those pitches. His 12.3 chase percentage is way below his career 20.2 percentage. This is the byproduct of a dude that knows his strike zone. Pitchers are giving him fewer pitches to hit than ever before so Rendon is simply swinging less. While the overall quality of contact is down, Rendon is making up for it by simply getting on base a ton.
What to make of this version of Rendon
Anthony Rendon is just 16 games into his Angels tenure so it's important to contextualize that. It's still a small sample in the grand scheme of things. That being said, strikeout and walk rates, the two things that have notably changed in Rendon's profile, tend to stabilize quicker than other stats. In laymen's terms, Rendon's walk rate and strikeout rate are less likely to change than other stats in his profile. A 2010 study from Fangraphs found that strikeout rates stabilize at 60 plate appearances while walk rates stabilize at 120 plate appearances. Compared to other statistics, such as batting average (910 at-bats) or fly-ball rates (80 balls in play), walk and strikeout rates will more-or-less stay the same after a smaller sample.
What does this mean for Rendon? It means that we're pretty close to making the conclusion that Rendon is going to walk a crap ton this year and strike out a bit more. What we won't know for a while, however, is if his quality of contact is here to stay. This is probably a figure we'll find out in the next handful of weeks. Once he's put enough balls in play, we'll have a decent idea of what his quality of contact may be like this year. We also have years of a strong track record of barreling baseballs so Rendon could very clearly revert back to his career norms.
All of these changes are fascinating on many levels. Anthony Rendon has a player has been fascinating on many levels. Don't let the .192 batting average fool you: Anthony Rendon has been one hell of a contributor so far. What remains to be seen is if Rendon settles in with this new skillset or if he reverts back to his career norms.